Family Law Attorney in East Orange, NJ
They'll Do What's In Your Best Interest
Cases involving family law can be stressful and emotionally draining. You need an unbiased family law attorney by your side to guide you toward the next chapter of your life. The Law Office of Angus U Ejiofor, LLC handles family law cases in East Orange, New Jersey.
Angus will walk you through every step of the process when it comes to filling out the proper paperwork or representing you in court. An experienced family law attorney handles cases involving: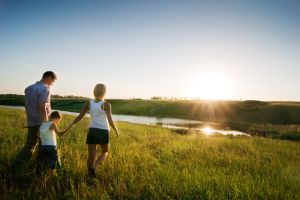 Child custody

Child abuse and neglect

Adoption

Child support

Divorce
Why Choose the Law Office
of Angus U Ejiofor, LLC?
Attorney Angus Ejiofor is a compassionate attorney that has been through troubling times similar to yours. Because he's an immigrant, he knows the importance of family and the fact that you will do everything you can to make sure your family is given quality legal representation, whether you're looking to grow your family through adoption, are facing child abuse matters, or going through a divorce.
Angus takes the collaborative approach when working with his family law clients. Although he is heavily knowledgeable and experienced with the law, only you know your unique situation. From beginning to end, he will work closely with you to fully understand your situation so he can create a strategy that will impact your life in the most positive way possible.
Trust an experienced lawyer who can get you through the tough times. A divorce attorney can assist with spousal support and division of property. He does his best to keep you out of the courtroom when negotiations are possible. Contact the Law Office of Angus U Ejiofor in East Orange, New Jersey today to consult with an experienced divorce attorney in East Orange, New Jersey.
Schedule a free, 15-minute consultation today by filling out the submission form below or giving them a call.