Traffic Violations Attorney in East Orange, NJ
Talk to a Traffic Attorney in East Orange, New Jersey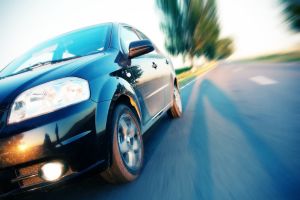 Blue lights in your rearview mirror can raise your stress level and heart rate. If you're issued a ticket, it's important to have the right lawyer by your side. The Law Office of Angus U Ejiofor, LLC handles traffic law cases in East Orange, New Jersey.

An experienced traffic attorney will assist you with all types of cases so you can maintain a clean driving record. We can help you with all types of violations, including:
Running a red light

Speeding

Driving on a suspended license

Driving under the influence
Talk to us about your ticket and the circumstances surrounding being pulled over. Contact us today to speak with a traffic attorney in East Orange, NJ.
We'll Work to Reduce or Eliminate the Penalties
Attorney Ejiofor will go to traffic court on your behalf. We work hard to resolve the violation while keeping your best interests in mind when it comes to potential points on your license or fines.

Contact the Law Office of Angus U Ejiofor today to learn more about traffic law in East Orange, NJ.